 Separation & Divorce Coaching
Offering you support during the most difficult time in your life. I will help you make sound decisions for your future, and create a new chapter in your life.
Going through a breakup can be exceedingly difficult. There are a lot of decisions to make and changes that are going to take place. You will be dealing with emotional heartbreak, anger, insecurities, confusion, fear, and possible self-sabotage.
Regaining self-confidence and becoming empowered is important to ensure you are ready for the road ahead.
You will need a clear vision when making decisions for your future and the interest of your children. Also, the strength and guidance to break through barriers that could hold you back from moving forward.
Having a Coach on your side throughout the whole process will help you deal with your personal issues in a calm and clear manner. We will work together in a private virtual setting discussing effective methods of communication; help you make sound decisions, build a foundation for your future and put things into perspective by setting boundaries.
I will help you build your confidence, strength and empower you to set and achieve your goals.
Reaching out for help is a strength not a weakness.
You're in the right place …
Six (6) Month "Life After Divorce" Coaching Program 
Are you struggling? Are you emotionally falling apart? Are you wondering where do I begin, what is the divorce process? Are you asking yourself how I can start my life over again?
Program Description
Separation and divorce can be one of the most difficult situations you will have to deal with. Emotions run high and low, conflict arises, anger set in, sometimes lawyers and judges are left to make the decisions for you and your future can be have long term effects.
It is easy to get confused and feel numb when your life is falling apart. Trying to co-parent with your child's other parent , work on your divorce and get your life in control.
The earlier you are able to sift through all the emotions of separating, the better your chances are of moving forward and rebuilding your life. Start working on building a business relationship with your ex-partner, create a co-parenting to benefit the whole family and your children.
The Coaching Program focus on offering you the tools to help you, your ex-partner and your children deal with the process of separation and divorce with the ultimate goal being to help you work through your emotions, fears, learn to forgive and let go. It will empower you to stay focused and help you move on to another chapter in your life. It provides you with an outline on the divorce process, can help you reduce cost, work on reducing stress and anxiety, and gain clarity to help you move forward. In addition I offer ongoing support you will never have to feel alone.
Who is this program for?
Regardless of where you are in the process of separation and divorce, this program is for you! Whether you made the decision to  separate, or dealing with high-conflict separation or divorce, this program will offer a variety of tools to help you get a clear vision, make sound decisions, build a relationship with your ex-partner and children. You will be able to set the foundation for your future.
What's Included?
This online program is available for anyone dealing with separation and divorce. Strictly private and confidential.
Six (6) MONTH PROGRAM INCLUDES:
One (1) WORKSHOP: Step by Step Tool Kit to Prepare your Documents for your Lawyer and future Planning for you and for your children
    Step by Step Guide to prepare your Separation and Divorce process
    Information to provide your lawyer
    Checklist to collect the proper information for future reference
    Spreadsheet to prepare a financial budget
    Build confidence to make business like decisions
    Possibly safe you a ton of money on lawyers fees
COURSE – Five (5) modules dealing with the grieving process, face your fears, learning to let go, forgiveness, and building a business relationship with your ex-partner
GROUP COACHING –  to get you emotionally prepared for the road ahead and to get closure. Topics include Co-Parenting, Dealing with Anger, ( topics will be customized to fit the groups needs)
PERSONAL COACHING – One (1) personal coaching session for each member
GROUP Q&A SESSION: speak your voice – Tell us your story
WORKBOOK – Receive a workbook to help you stay focused on your goals and accountability
Ongoing group coaching for up to Six (6) months This program will offer you an opportunity to be heard and speak your voice and share your day to day experiences with other members of the group. This is available for members of the "Life After Divorce Program" only.
Investment Includes:
This program is online but I am with you every step of the way. We will have a combination of workshops, 5 course module, group discussions, Q&A  group exercises, twenty four (24) coaching sessions – 1 Private and confidential coaching session per person with me, customized topics to fit your needs, free workbook, all sessions are private and confidential. I want you to feel like you are not only getting a fantastic coaching program but feel like you are a part of a community with support from me and the other members who join us.
JOIN TODAY 
Email below  and add "Life After Divorce Program" in the comments. I look forward to connecting with you to discuss any questions or further inquires. 
 Get help now before you become stuck and can't move forward.
Let's do this together!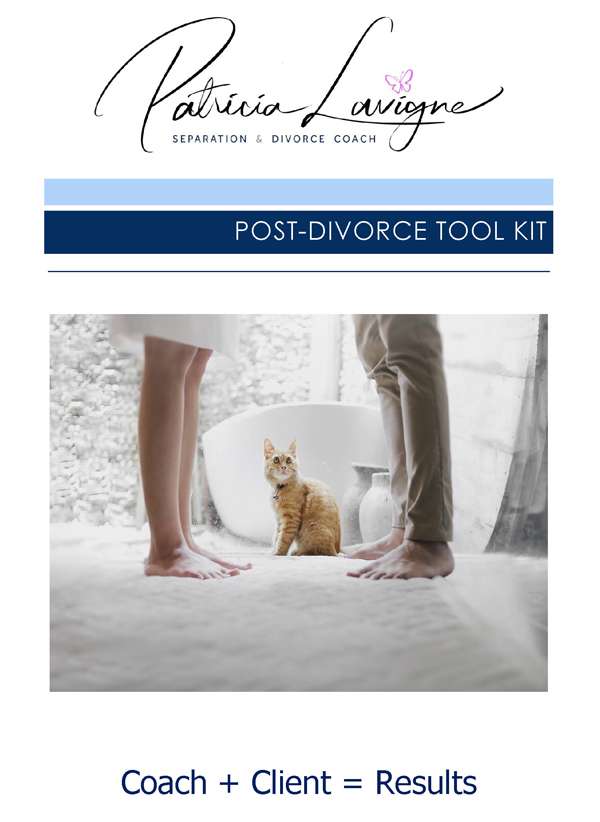 Post-Divorce Toolkit – You will receive the first 3 chapters FREE to help you get started on your Separation Agreement.
If you are not properly prepared, your decision will affect the rest of your life.
Complete the form below, the Toolkit will be emailed to you: